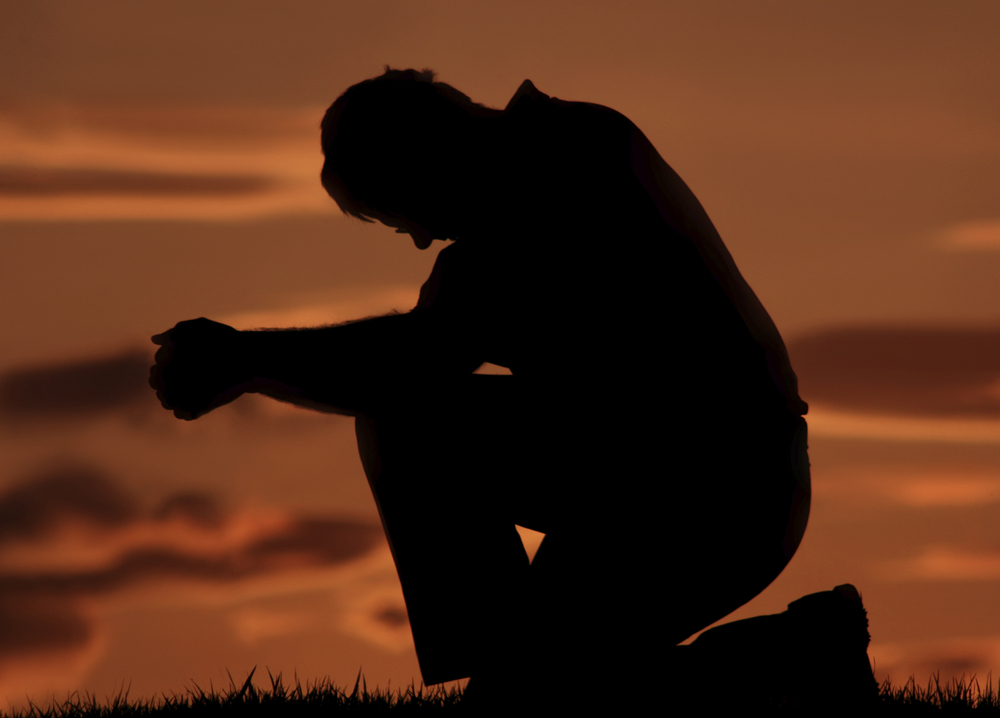 We Must Endure to the End!
A rather startling statement is given in Matthew 24:13: "But he who endures to the end shall be saved." What can this short statement possibly mean, for it is filled with a rather chilling implication that if one does not endure to the end, then salvation will be lost.
Endure (Strong 5278) is from the Greek hupomeno, meaning "to abide under, to bear up courageously". It is the same word that Jesus used when commending the twelve apostles as He sent them out to preach the gospel of the Kingdom of God to the "lost sheep of Israel" (Matthew 10:22). In that same verse, Christ stated that "… you will be hated by all for My name's sake," even as in Matthew 24:9-12 He exclaimed that the disciples would be delivered up to tribulation and be killed, hated of all nations for His name's sake, betrayed and hated by some who were considered brethren, having to deal with false prophets that would rise up and deceive many, and living amongst brothers whose love for one another would grow weak. These admonitions are directed not just to the disciples of Jesus in the First Century A.D., but especially to those of us living in today's world, for the very next verse (Matthew 24:14) refers to the gospel of the kingdom being preached as witness to all nations just before the end of the age.
End (Strong 5056) is translated from telos, which means " an end or termination, whether of time or purpose." This end could mean the end of the age and the resurrection, or the end of one's physical life, after which the next moment of consciousness for the elect will be the resurrection.
This Matter of Enduring
 Enduring means continuing forward in the face of trials. While it can mean simply sitting in one place until the distress passes, for a Christian such marking time is hardly an option. Let us look at the life of a young girl named Helen Keller, a girl born in 1880 at Tusculum, Alabama, who at age 19 months became severly ill and lost all hearing ability, and most of her sight. During the first years of her life she was able to communicate with her family only through a rudimentary number of signs. The six-year-old daughter of the family cook had somewhat more success at getting through to this little girl, but because of her inability to communicate well she behaved badly, even eating from the plates of anyone at the table with her fingers.
At the age of six Helen was taken to Baltimore to see an eye, ear, and nose specialist, who put the parents in touch with Alexander Graham Bell, the inventor of the first telephone. Bell brought Helen into contact with the Perkins Institute for the Blind, where she met Anne Sullivan, age 20, a former student at the Institute who was visually impaired. The two developed a lasting bond, one that lasted 49 years. At first, Anne Sullivan tried to teach her hand signals, which frustrated Helen greatly. Yet, she endured through these trials, and after a month began to understand the signals through the word "water". Sullivan poured water over Helen's left hand and wrote on her right hand the word "water". Using this system, Helen was able to soon identify a variety of household objects. Light was beginning to shine through the darkness.
In one of her books she wrote the following:
"Once I knew the depth where no hope was, and darkness lay on the face of all things. Then love came and set my soul free. Once I knew only darkness and stillness. Now I know hope and joy" (On Optimism, 1903).
Helen made rapid progress with Anne's teaching, and overcame her bad habits, became proficient in Braille, and was able to begin a fruitful education, even learning to write using a Braille typewriter. With the help of Mark Twain, who persuaded a wealthy businessman to fund her education, Helen was able to study at Radcliffe College and earn a Bachelor of Arts degree, where she also learned to speak and practice lip-reading. Her sense of touch became extremely sensitive, and she became a proficient writer and speaker.
This women, Helen Keller, did the impossible through disabilities none of us can imagine. Using incredible perseverance and endurance she rose from the dark dungeon of blindness and deafness to a life filled with joy and accomplishment. Yet, none of this could have happened without a helping hand.
"The most important day I remember in all my life is the one on which my teacher, Anne Mansfield Sullivan, came to me. I am filled with wonder when I consider the immeasurable contrasts between the two lives which it connects. It was the third of March, 1887, three months before I was seven years old" (The Story of My Life, 1903).
Let us look at another case of endurance in a man we know well. As an infant, this person was essentially abandoned by his parents and left in the care of a nanny. His mother rarely saw him, and his father almost never did. At age seven he was sent to a boarding school where he proved to be the worst student in his class. His parents were told that their son was unable to learn anything. He was severly punished for his infractions at school, and eventually changed schools after his nanny discovered welts on his back from the beatings he had received.
The young boy had no friends at school, and received no visits at school from his father even though letters were sent asking him to stop by. His father did not even know how old his son was!
As a teen, his father would not let him attend the best school, saying his son would embarrass him, and he was "such a stupid boy". In high school, his parents never came to see him on parent visitation days. When the class would march in rank from highest to lowest class ranking, he was always last. His parents were embarrassed with him, leading him later to state that he felt the sting of their criticism"sharply." After high school, when he proudly announced to his dad that he was accepted into military college, his dad finally wrote back that "You are a constant disappointment to me. You are a complete failure, and I see nothing ahead of you but failure. Do not write me anymore."
Who was this man? He was an artist, winning several awards under a pseudonym. He was a successful author of several books, one winning a Nobel Prize, making him a wealthy man. He was the lone voice who saw war coming when Nevil Chamberlain cut a deal with Hitler. He was elected Prime Minister of England twice, and presided over a horrendous but successful war to put down Nazism. His name? Winston Churchill.
Many, many other stories of endurance could be mentioned here, and perhaps you yourself could be included in this section. The key for both Helen Keller and Winston Churchill was to endure … to continue on through the holocausts of deaf-mute or parental rejection, to never give up despite every force in the world being thrown at them. As Churchill himself said in a short speech at his old school in Marrow, "Never give in, never give in, never, never, never, never — in nothing, great or small, large or petty — never give in except to convictions of honor and good sense" (winstonchurchill.org/never.htm).
 Enduring Requires Suffering
We have heard it said that nothing worthwhile is easy, and something really worthwhile requires much suffering. Certainly Helen Keller and Winston Churchill would agree, but is is doubtful they were on the same course we are on. To achieve salvation — the Kingdom of God — we are told that we are "… heirs of God, and joint heirs with Christ, if indeed we suffer with Him, that we may also be glorified together" (Romans 8:17). Paul goes on to describe how the sufferings (Greek sumpascho, "to experience pain jointly or of the same kind, specifically persecution") of this present eon are not worthy to be compared with the glory that will be revealed in us during the coming age.
From the moment we are born we are thrust into a world filled with Satan's influence. That world is replete with wars, accidents, storms, earthquakes, drought, famine, and a moral climate that approves of drunkenness, drugs, adultery, anger, hatred, and jealousy, Since participating in this humanistic code heads nowhere but to further stress and heartache, the vocation of the Christian becomes one of resisting such evil continually … and such resistance creates plenty of stress by itself, but a stress that God guarantees we can survive (I Corinthians 10:13). As Romans 5:3-4 states,
"And not only that, but we also glorying in tribulations, knowing that tribulation produces endurance, and endurance character, and character hope."
Here we see that tribulation and sufferings are the very catalyst for granting endurance, the endurance that enables the elect to fulfill the very scripture that says we must persevere to the end of the age. We take on the sufferings of Jesus Christ, "… who suffered for us, leaving an example, that [we] should follow his steps" (I Peter 2:21). He was "… a man of sorrows [pains], and acquainted with grief" (Isaiah 53:3).
Christ suffered as a lamb, being gentle, forgiving, and never returning evil for evil. When reviled He did not revile in return (I Peter 2:23), and when afflicted He made no complaint, but was like a lamb led to slaughter (Isaiah 53:7). Likewise, even though no charge is levied against us, God's elect, "… for His sake we are killed all the day long; we are accounted as sheep for the slaughter (Romans 8:31-37; Psalm 44:22). We "die daily" (I Corinthians 15:31), and are delivered unto death for Christ's sake, that the life of Jesus may be manifested in our fleshly bodies (II Corinthians 4:11).
"I am crucified with Christ; it is no longer I who live, but Christ lives in me; and the life which I now live in the flesh I live by faith in the Son of God, who loved me and gave Himself for me." (Galatians 2:20).
Enduring Through Suffering Builds Character
"That the trial of your faith, being much more precious than gold that perishes, though it is tested by fire, may be found to praise, honor, and glory at the revelation of Jesus Christ." (I Peter 1:7).
Trials and sufferings build patience, and help us remain pointed towards the hope of the age to come when death no longer holds sway (James 1:2-4; Romans 8:17-23, 26). These trials also help us pray more effectively, for as James stated, "Is any one among you suffering? Let him pray" (James 5:12). We seldom make the changes toward Godly character until stress and pain bear in on us.
Yet, when we participate in Christ's sufferings we become like Him (Philippians 3:10), and will as a result in the fulness of time reign with Him (II Timothy 2:12). By partaking of Christ's sufferings we will see Him at the resurrection with tremendous joy (I Peter 4:12-19), having endured tribulations that lead to patience … then to experience (dokime, "trustiness"), and finally to hope (elpis, "to anticipate, usually with pleasure"; Romans 5:3-5).
Simply said, we cannot become God's sons unless we suffer with Him. If we do, we will be made spirit like He is (Romans 8:16-17).
Bearing Up Under Trials
This matter of enduring to the end is one of the main cruxes of Scripture. As James said,
"Blessed is the man who endures temptation; for when he has been approved, he will receive the crown of life which the Lord has promised to those who love Him." (James 1:12).
Temptation (3986) = pierasmos, "a putting to proof, experience of evil, by implication adversity".
Paul told Timothy to endure afflictions (II Timothy 4:5), and Peter tells us to endure grief, especially if we are persecuted wrongfully (I Peter 2:19-20). We must endure patiently to obtain the promise of salvation (Hebrews 6:15) and, like Jesus Christ, who, for the joy set before Him, endured the sufferings of the crucifixion so He could sit on His Father's throne (Hebrews 12:2). Are we willing to endure this suffering during our short lifespan — to sacrifice some pleasure for the moment, so we can enjoy pleasures evermore in God's heavenly realm (Psalm 16:11)?
Realize that God will not have you suffer more than you are able to bear.
"There has no temptation taken you but such as is common to man, but God is faithful, who will not suffer you to be tempted above what you are able; but will with the temptation also make a way of escape, that you may be able to bear it" (I Corinthians 10:13).
Recall that God always has your best interests in mind when you suffer, and that the suffering is probably His own design for you at that moment. Note that Job suffered at God's allowance in order that he might learn invaluable lessons (Job 2:11-13; 42:5-6). Job finally saw the awesome wonder of God's reality. Accept God's correction as a loving son does in the face of chastisement from a loving father (Hebrews 12:5-11).
Gaining Victory Through Endurance
The apostle Paul admonishes us to run the race of life with discipline, bringing the body into subjection to obtain an imperishable crown of life (I Corinthians 9:24-27). The race we run, however, is not like in modern-day sports. If we really care for our brethren, we will consider their race as important as our own.
Take, for example, John Landy, a well-known Australian runner who was one of the first ot break the four-minute mile mark. In Melbourne's Olympic Park in 1956, thousands were packed into the stands to see if John would again run a mile under four minutes, and possibly break the record in the process. There were huge expectations among the fans, with incredible pressure focused on Landy.
Entering the third lap of four-lap race, the field was beginning to pick up the pace — a world record pace. However, hope was extinguished with Ron Clarke, another well-known Australian runner, was accidently tripped by the pack and fell. As Landy leapt over him, his spike caught Clarke and injured him.
It was a moment witnessed by well-known Australian Dr. Gordon Moyes, who wrote,
"Landy … did the most incredibly stupid, beautiful, foolish, gentlemanly act I have ever seen. He stopped, ran back to the fallen young Ron Clarke, and helped him up to his fee, brushed cinders from his knees, and, checking his bloodied shoulder, said, 'Sorry."
Harry Gordon, a journalist for Melbourne's Sun, also found the moment incredible and wrote about the day of Land's courageous action, saying,
"Yours was the classic sporting gesture. It was a senseless piece of chivalry, but it will be remembered as one of the finest actions in the history of sport. In a nutshell, you sacrificed your chance of a world record to go to the aid of a fallen rival. And in pulling up, trotting back to Ron Clarke, muttering 'Sorry' and deciding to chase the field, you achieved much more than any world record."
Landy, upon helping Clarke to his feet, then caught up with the others, overtook them, and won the race, just six seconds outside of his world record. Experts are in no doubt that Landy was in a form that would have broken his own record that day but for the vital seconds lost in helping Clark.
"I stopped involuntarily," Landy said later, "and for a moment I thought, I've been disqualified. Then I thought, No, I'm still in the race. It looked impossible, with the rest of the field some 30 yards ahead, but I thought I'd better have a go. I was in a blind panic, and I didn't think about times or tactics. I just ran."
Is this not the spirit we ought to enjoy in our personal lives, running the race so as to win by selflessly helping along — yes, even pulling along — our brothers and sisters when they need the help so we can all cross the finish line and be winners? Indeed it is! Unlike in the footraces amongst track stars, however, the race of life does not belong to the swift of foot (Ecclesiastes 9:11). We are not great track stars, but on the contrary we are the weak, foolish, despised, offscourings of the earth, chosen so "… that no flesh should glory in His presence" (I Corinthians 1:26-28).
Endure to the End!
We can, and we will, endure to the end if we "faint not", as Paul admonished (Galatians 6:9), and indeed we will not if we can believe the promise that is given in Philippians 1:6:
"… being confident of this very thing, that He who has begun a good work in you will complete it until the day of Jesus Christ…."
"He that endures to the end will be saved…," not necessarily from a lot of suffering through the great trials that will come to pass in the seals, trumpets, and perhaps even some of the vials poured out during the end time, but assuredly we will be saved from the loss of salvation that so many will experience at the end of the age.
"Not everyone who says to Me, 'Lord, Lord', shall enter the kingdom of heaven, but he who does the will of My Father in heaven. Many will say to Me in that day, 'Lord, Lord, have we not prophesied in Your name, cast out demons in Your name, and done many wonders in Your name?' And then I will declare to them, I never knew you; depart from Me, you who practice lawlessness!" (Matthew 7:21-23).
It is the lawless who will not be in that first resurrection, even though these people claim to have prophesied in Christ's name, cast out demons in His name, and done other good works in Christ's name. All the good works in the world will not matter unless you lead a righteous life, a life based on God's laws! Thus, "enduring to the end" must mean we can never give up living the lawful ways of our heavenly Father despite the forces of evil all around us that set an example of licentiousness and carnality!
The glorious future set before us is worth every bit of sacrifice we can muster, to hold true to the convictions the Eternal has placed within us through His spirit.
"But as it is written, 'Eye has not seen, nor ear heard, nor have entered into the heart of man the things which God has prepared for those who love Him" (I Corinthians 2:9; Isaiah 64:4).
The sufferings of the present day are not worthy to be compared with the glory that will be revealed in us as spirits in the coming age (Romans 8:18-23). Are you able to visualize this incredible future in store for you, given freely by our Creator who has written our names in the Lamb's Book of Life? We will have this future, this destiny prepared for us, if we "endure to the end" of this age of Satan's rule. Let's all pull together and help one another win the race!